BARENBOIM - SAID AKADEMIE AKADEMIE
PIERRE BOULEZ SAAL SAAL
PIERRE BOULEZ SAAL ONLINE
APPLY NOW
Press Social Media

Log in

Ticket Shop About Welcome History Governance Leadership People Jobs Coronavirus Updates Your Visit the-sound-of-utopia Admissions Find Your Program of Study Admissions Process Audition and Pre-Screening Repertoire Resources Connect Frequently Asked Questions Faculty Events Akademie Forum Study Bachelor of Music Artist Diploma Academic Programs Student Life Student Services Registrar's Office Facilities Academic Calendars New Student Orientation Student Union Press & News Press Contact Press Releases Press downloads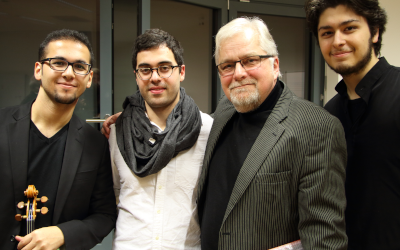 Kerem
Violin, from Turkey
"Before starting at the Akademie, I thought that being an intellectual could not impact one's performance. Now I think that the more you know, the greater you play."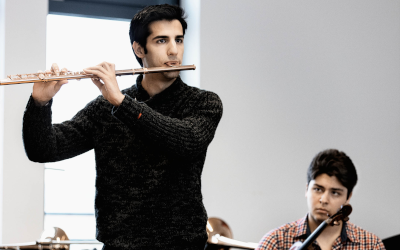 Tomer
Flute, from Israel
"I have dedicated my whole life to music. I decided to come to the Akademie to develop my career as a flutist and I believe that the humanities curriculum will expand my knowledge as a human being, which will, in turn, expand how I study and interpret music."
Applications for the 2022-23 Academic year will be accepted from November 1, 2021 to January 20, 2022 (new extended deadline).
January 7, 2022 Update
The new application deadline is January 20, 2022.
Moreover, we are thrilled to announce Prof. Reinhold Friedrich as our latest addition to our faculty, leading the Trumpet studio. Candidates will be able to apply for the Bachelor and Preparatory Program in his studio until February 4th, 2022.
We look forward to receiving applications particularly for the woodwinds, brass, percussion, and viola studios.